Welcome
Jenny Biancardi Consultancy offers training, personal and professional development, psychotherapy and counselling from a person centred approach. Based in Newcastle upon Tyne, serving Newcastle, Gateshead, North East England, and the UK.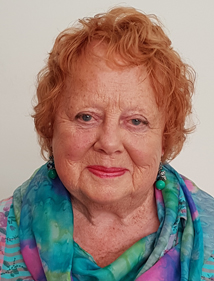 Feedback
"Inspiring"
"Life Changing"
"Practical"
"Warm and wise"
"Generous"
"Fun"
"Accessible"
Quick Links to Our Two Currently Most Visited Pages:
CPD Workshops
Creative Supervision Certificate
Please click on an image below to take you to the matching page.
"I believe that for change to occur, the participant needs an experience which is engaging, and a new perspective that is relevant. Support and acceptance, and some humour and challenge, all help to create the process."
- Jenny Biancardi: Founder and Director.
Phone
Phoning is often the most useful way of making first contact.
Phone me - Jenny Biancardi - daytime or early evening, on
(0191) 265 9664